jIconFont
jIconFont is a API to provide icons generated by any IconFont. These icons can be used in Java GUI toolkits, such as Swing and JavaFX.
IconFonts are versatile and light-weight.
Any icon size

Any icon color

Choose the appropriate API for the Java GUI toolkit used by you
Choose any IconFont you wish
Ready to use Icons
Elusive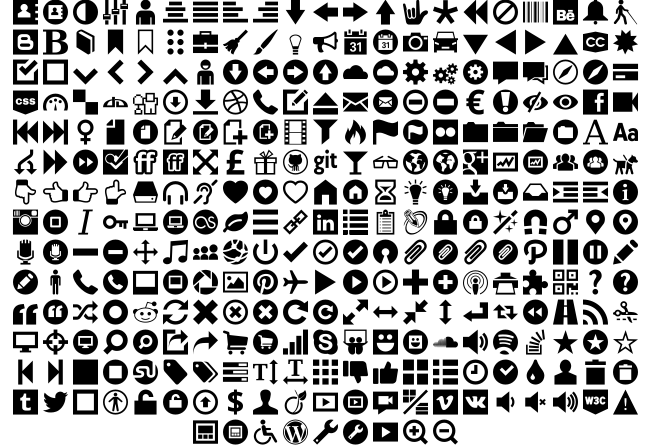 Entypo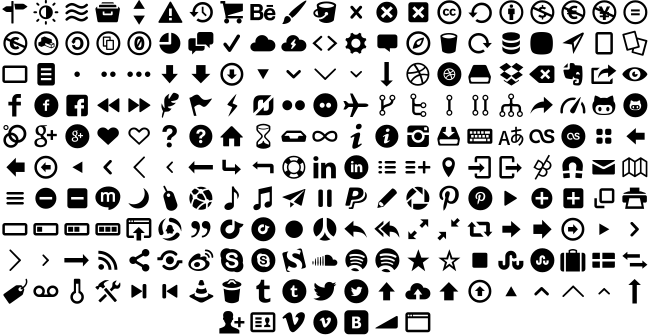 Font Awesome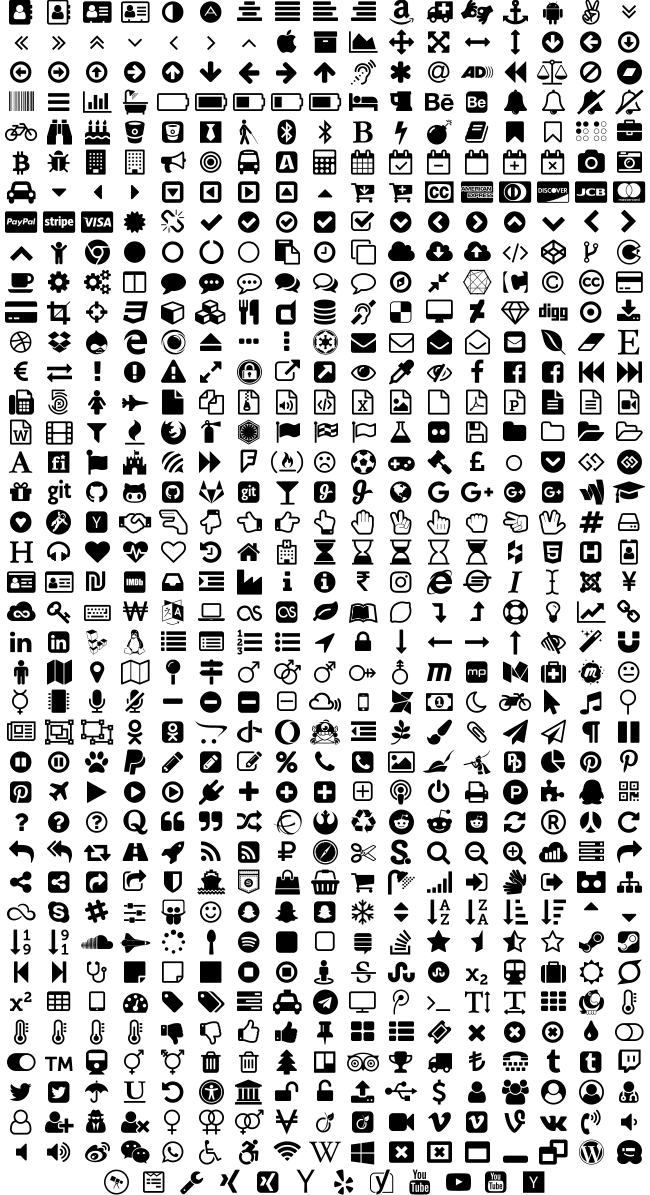 Google Material Design Icons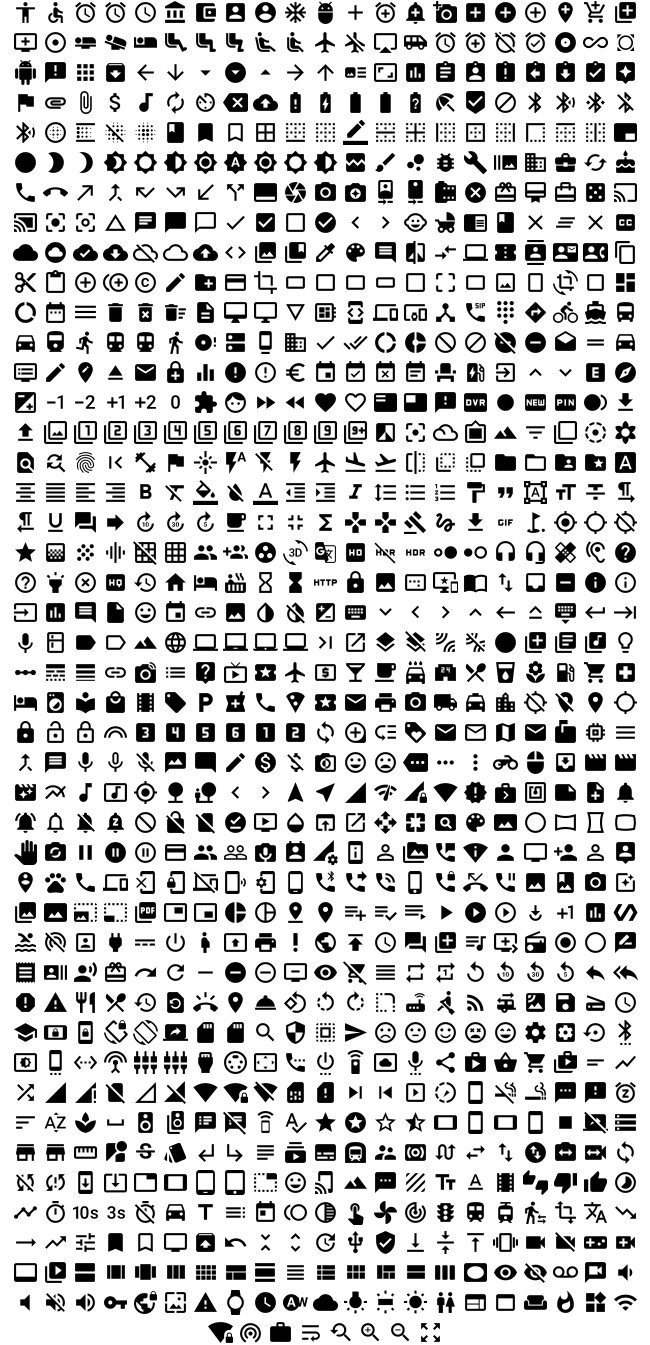 Open Iconic

Typicons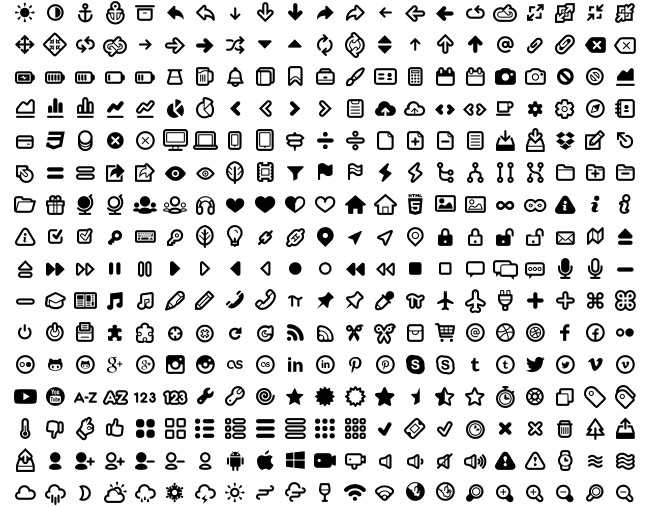 Catalog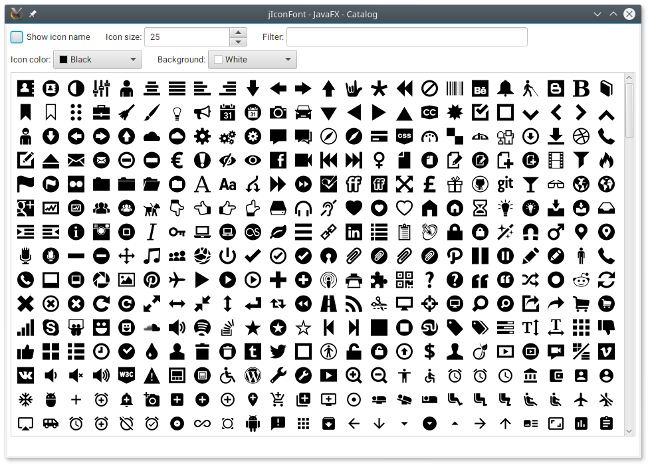 License
jIconFont is distributed under the terms of the MIT license.